Michael Portillo at the 1995 Tory Conference: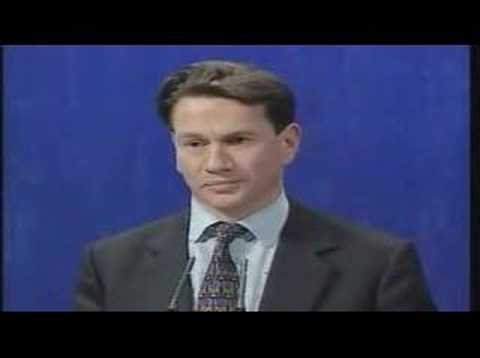 if you're going to liken yourself to the SAS, it's better to look like you could punch a hole in a wet Echo.
Did he still think the Cold War was on? At least he protected us from Brussels sending tanks over to invade us.
He might like to have a word with the Education Secretary about the sociological flim-flam and political correctness being taught on his watch.